Introduction to Field Matching:

Before delving into field matching there are some icons which are worth understanding.

| | |
| --- | --- |
| | Description |
| | This icon is used to link the report you are currently on to the report which it is displaying as a potential match |
| | This icon is used to mark the report you are currently on as a duplicate of the report showing as a potential match |
| | This icon is used to reject the potential match; meaning it won't show up as a match again in future |

Field matching allows you to evaluate patterns across different reports. It does so by allowing you to see where a field is commonly given the same answer. This can be found in the evaluation section of the report once it has been submitted.

We've created an example form which has field matching on the fields 'Complainee Name' and 'Location of Event'. In order to check whether any matches have occurred we need to:
1. Open a submitted report which has a matched field within it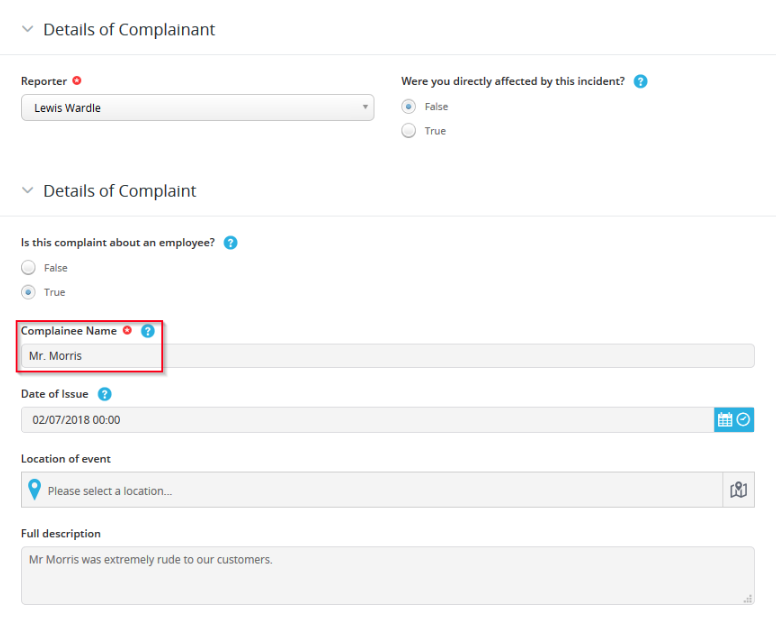 2. Select the 'Evaluation' section from the top
3. Scroll down the page until you find the 'Potential Matches' section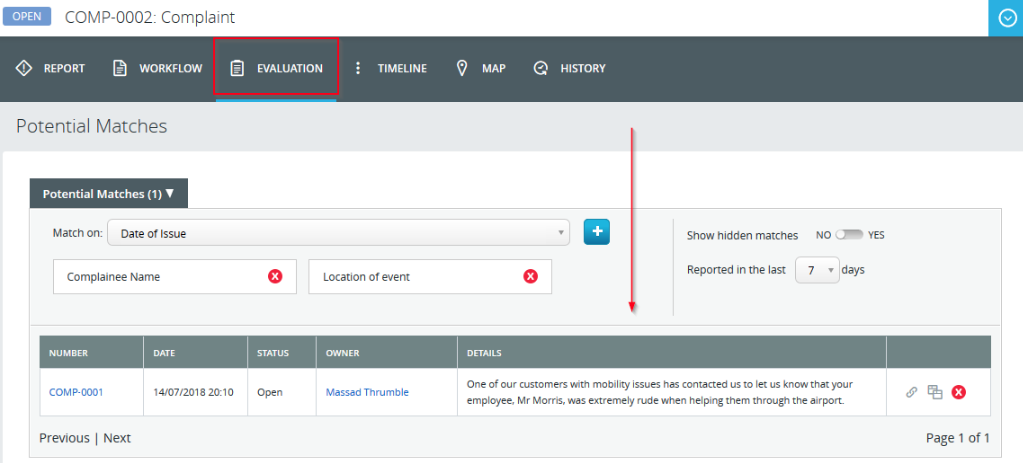 5. You can use the settings at the right to customise your search criteria.
6. You can now use the
icons
to perform the appropriate action for any matches.


Enabling Field Matching:

Field matching can easily be enabled from the 'Field Bank'. The 'Field Bank' can be found in 'Administration' > 'Reporting' > 'Forms' > Any Draft Form. If you'd like further help with the 'Field Bank' please check Field Creation in Coruson.

*Please Note*
In the example below we are editing an existing field to enable matching; the same checkbox will be available when creating fields.
1. Create or Edit a field within the 'Field Bank'
2. Ensure that the 'Matching Enabled' checkbox is ticked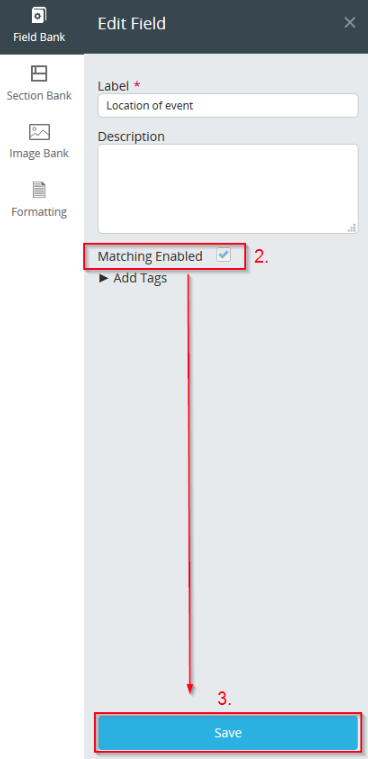 3. Once checked please press the [Save] button. For new fields this will be [Add].
4. Matching can be easily identified on fields via the icon next to the field; this icon will appear both in the 'Field Bank' and on the form designer.


From now on this field will have field matching enabled across every report it is added to. If at any time you'd like to remove field matching then simply uncheck the box and press [Save].