Overview
Ideagen's Coruson system allows you to import checklists from a CSV file into the Audit Checklist section (for more details on this, please visit How to Import Checklists).

From time to time you may experience an error when importing the checklist. In this situation, Coruson will send you an email outlining what has caused the error. In most cases, this will be specific information about questions, sections or standards. However, you may occasionally experience the error "Error importing checklist. The format of the checklist does not meet the required criteria, please check the supporting documentation!"


This is generally down to an error in the formatting of the CSV file. This most common cause of this is generating the CSV using a European version of Microsoft Excel which uses the semi-colon character as a list separator and a comma as a decimal separator.
Solution

This article outlines how to work around this.
This issue occurs because:
The standard field delimiters for CSV files are commas ","
On American and UK Windows versions, the comma is set as default for the "List Separator", which is okay for CSV files.
On European Windows versions this character is reserved as the Decimal Symbol and the "List Separator" is set by default to the semicolon ";"
Important Note: Changing these settings will affect other applications on your PC. Therefore, if you notice any issues it is recommended you revert the below changes after you have successfully imported your checklist.

To resolve this issue:
Open Microsoft Excel.
Click on File, then Options.
Select the Advanced section.
Un-check Use system separators and set Decimal separator to use ".", and Thousands separator to use ","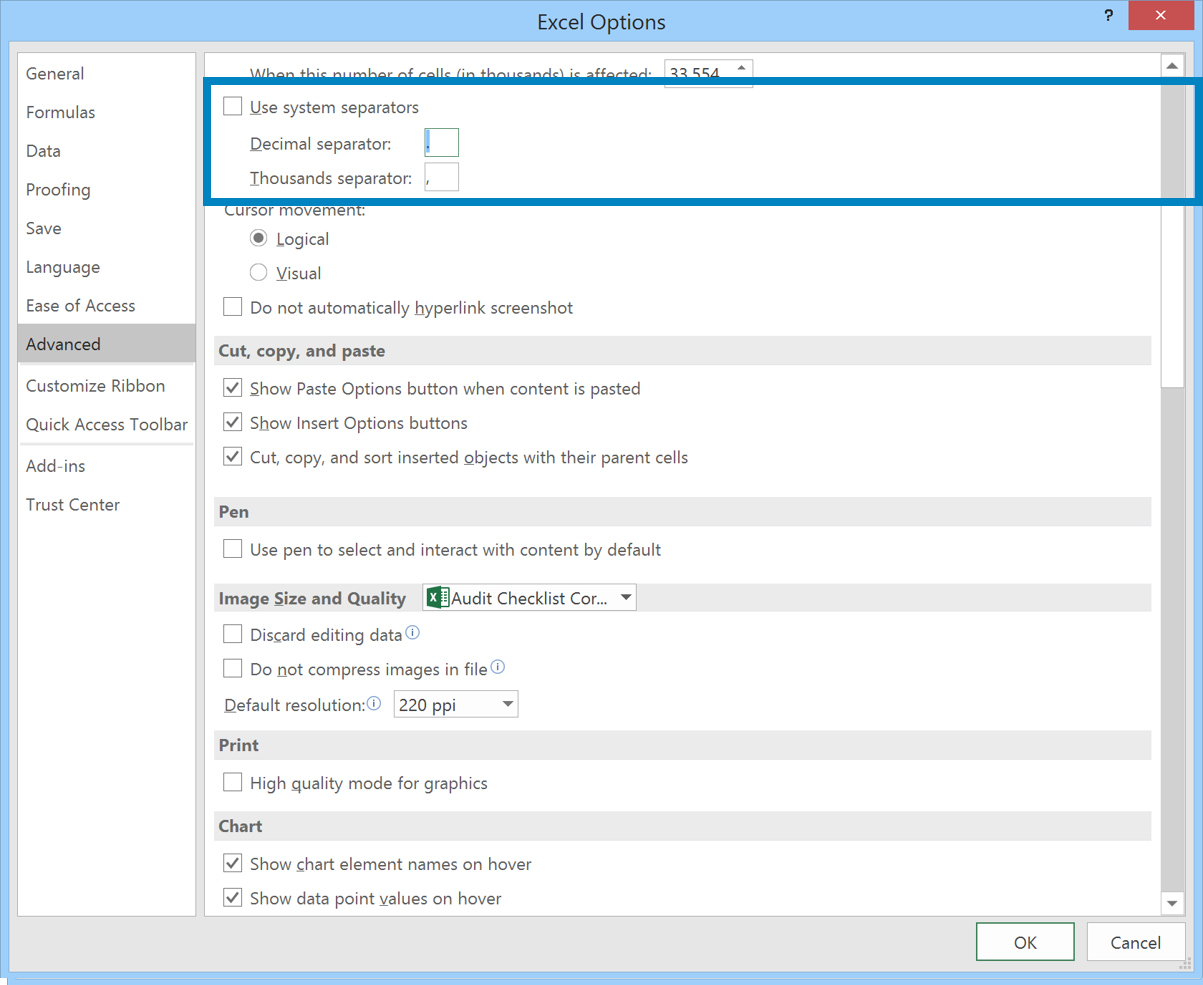 Click [OK] and close Excel.
Click on Start, then search for "Region", then open the Regional Settings.
Click [Additional Settings].
Update the Decimal symbol and the List separator values to use "." and ",".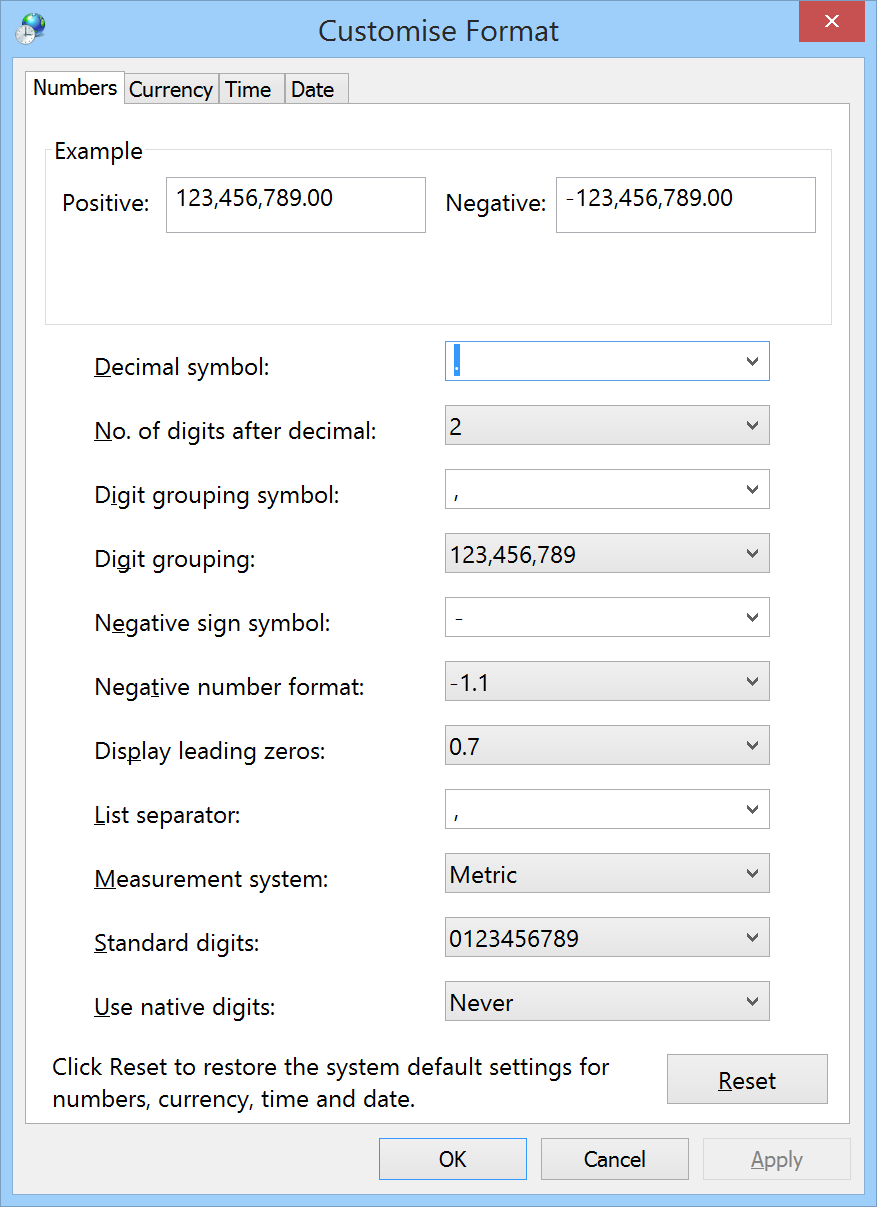 Click [Apply].
Re-open Excel and begin working on your Checklist. Please refer to How to Import Checklists for more information.