Once you have created your form, you will need to distribute it to the users who need to raise it. This guide will provide the steps on how to do this.
Where to find the Distribution settings.
The Distribution settings can be found on the form, underneath the "distribution" tab:

(Please note that the form does not need to be in draft to add distributees)
Adding users to the Distribution
Once you have reached the distribution settings, you can type the name of the user/group you wish to have the ability to raise reports based on this form: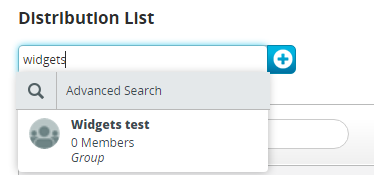 Any groups or users added to the list below the search bar. If you need to remove a group/user from this list then click on the red cross

on their row.
If you need to distribute a specific report then you wish to look into dynamic permissions