Who is this article for?

Users: All Users of the Coruson Application.

Permissions: No specific permissions are required.
This article is a guide to using the "Reporting" module on the Coruson app. The contents of the article will include:
How to raise a draft to report
Where you can access your draft reports
Outbox & Submission
---
Raising a draft report
To access the forms you have the ability to raise drafts can be found in the "Reporting module" which can be accessed via the burger menu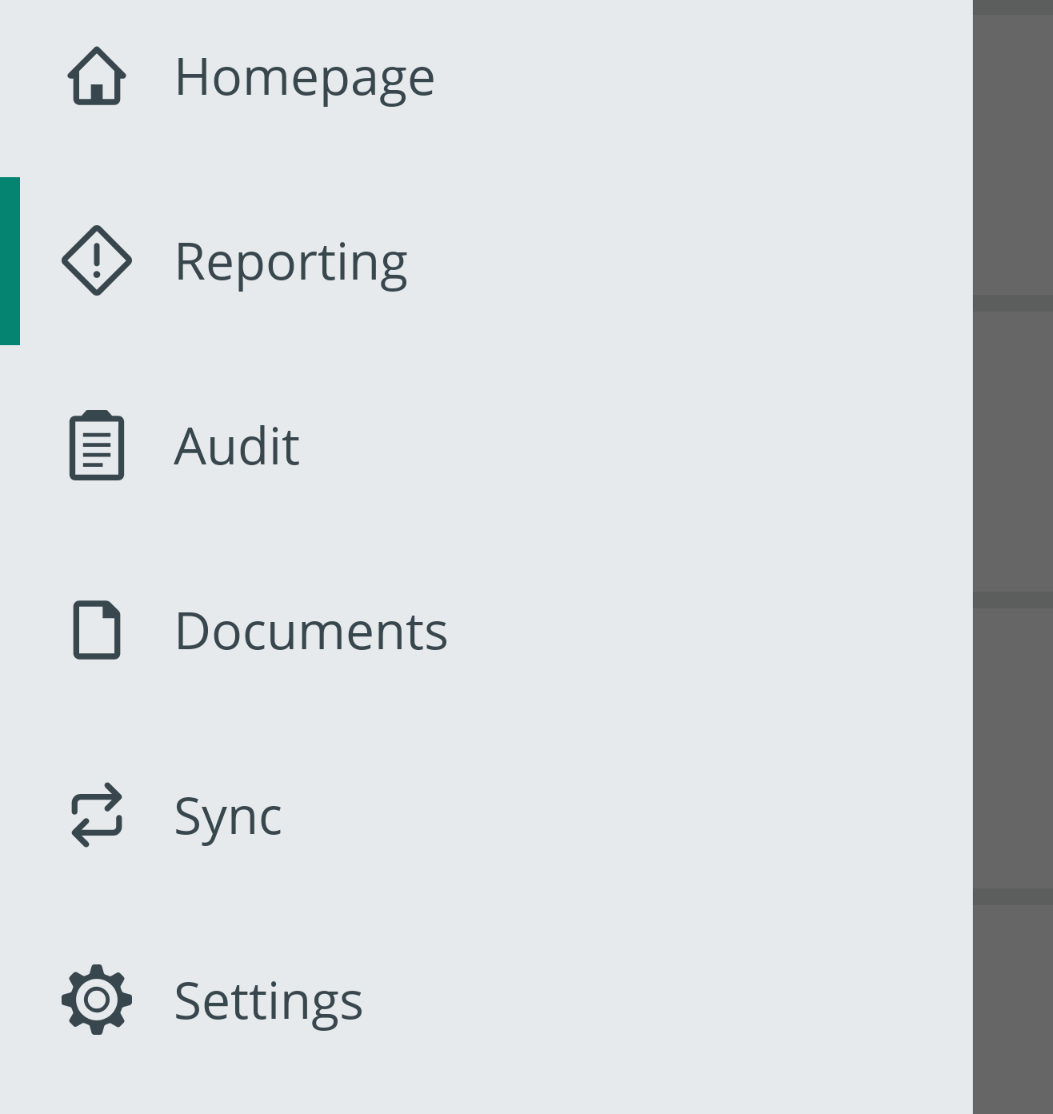 Once you are in this module, you will find the list of forms you have access to. Simply click the form you wish to raise a report from and a draft report will be raised.
---
Managing Draft reports:
There are multiple places where you can access your draft reports. When you first log in, you will be brought to the homepage where you can find a list of your draft reports.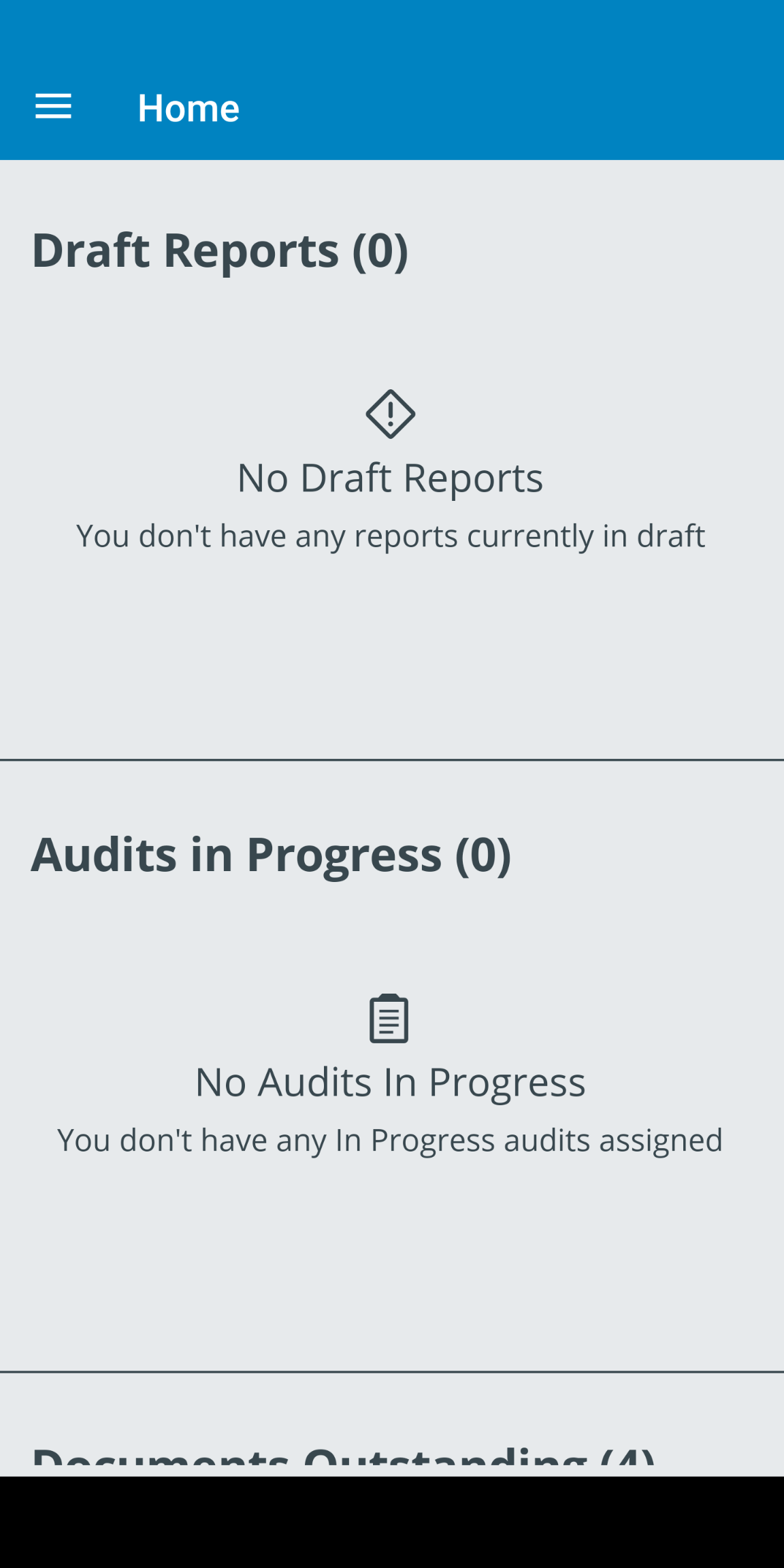 While you are in the reporting module, you can also access your draft reports via the diamond button

on the right-hand corner of the app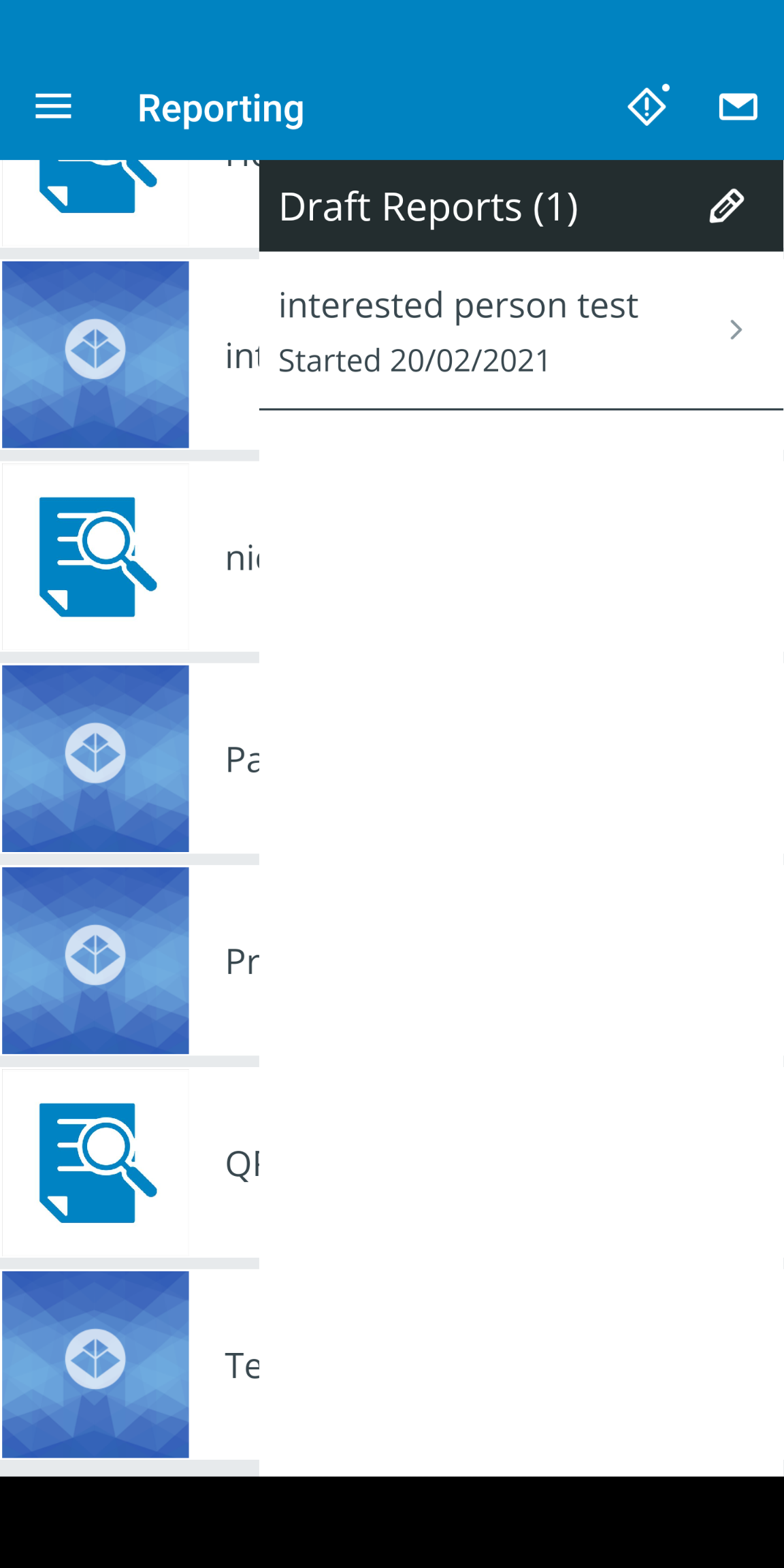 If you wish to delete one of your draft reports, you can click on the pencil button

and then the red cross to do so.
---
Outbox & Submission
Once you have submitted a report, it will go to the outbox. This is where a report will sit while it is going through the submission process. You can find the outbox next to the draft reports button

. While a report is being submitted you cancel the submission and revert the report back to draft by clicking on the report in the Outbox