This article will explain how the search functionality for users in a task/stage ownership works in Coruson works.
Search functionality within Coruson is built upon what is called a "wildcard search". What this means is that if you were to search for a term like 'HR' as an example, the system will pull out users and groups which have matching alphanumerical characters within their names (or group name) and job title. As an example, you can see below where we enter "HR" and no results with hr in the name appear.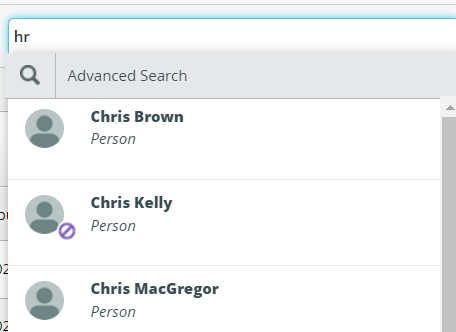 This search is also limited to showing 6 results, this is where Advanced Search can be used to narrow further down. After using the advanced search, you will see that now get users that have "hr" in their name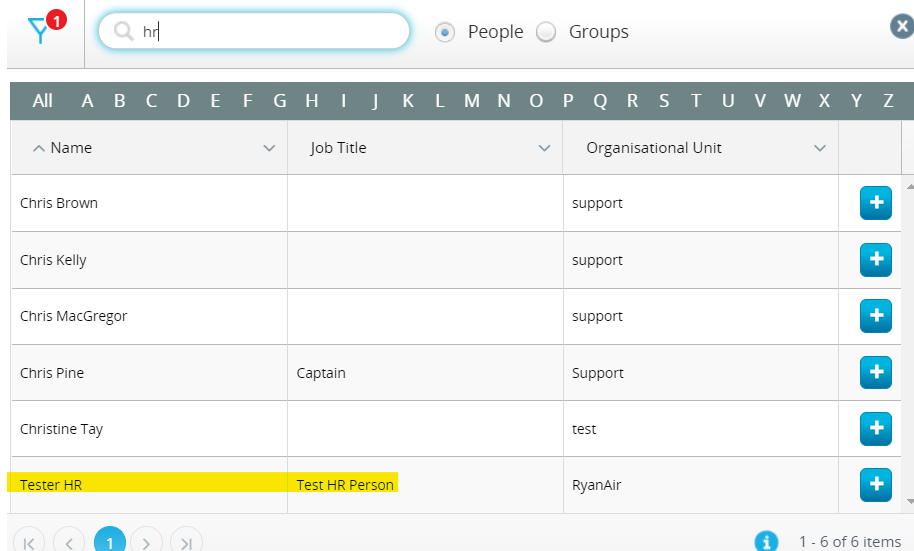 .