Creating Document types

To create a document type, click on the blue '+' symbol at the top of the screen.





This will bring up the document type menu.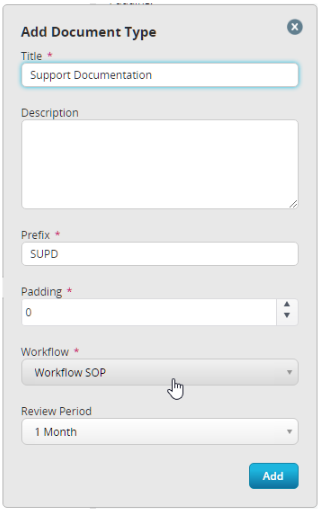 Title, this is the title of your document type e.g. Support Documentation

Prefix, this is the prefix that will appear at the start of the document number and will increment by one each time.

Padding, this is the number of figures after the prefix when setting to 0 then the document number would be SUPD1, but if set to 3 it would be SUPD001.

Workflow, this is the workflow that the document type will follow.

Review period, this is how often the document will need to be reviewed.

Once the mandatory information is filled click Add. The new document type will be shown highlighted in green.





Workflow

To create a workflow, enter the administration module > documents admin > workflows.

Click the blue '+' symbol in the top right corner. This will bring up the New Workflow creation box.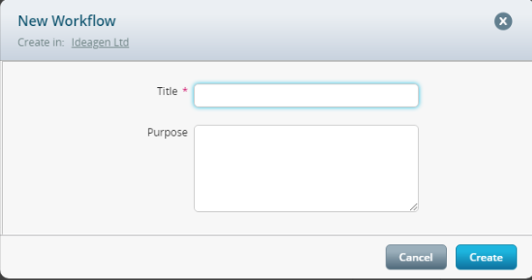 On the next screen, you can add stages to your created workflow.

When you have added the required stages you can activate the required workflow by clicking the blue arrow at the top of the screen.