To review a change request raised against a document follow the steps outlined below:
Login to Coruson.
Locate the document record that the change request is raised against. If you are the 'Process Owner' then any outstanding change requests will be displayed on your dashboard.
Once you have located the document and you are on the document details page, scroll down to 'Change Requests'
Under 'Change Requests' is a list of all the change requests raised against this revision of the document, along with some basic information about the change request such as the date when it was raised, details of the change request, it's severity and it's status.

To edit the a change request click the drop down arrow and then select - 'Edit Change Request'.
This gives you the ability to make any required changes to the change request before reviewing it.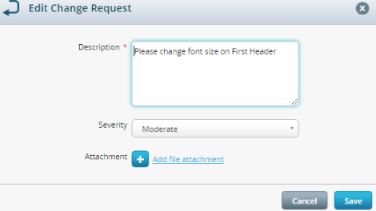 To review the change request refer to Step 5 - and click 'Review Change Request' rather than 'Edit Change Request'
The Review Change request window will now be displayed. From this window you can choose to either 'accept' or 'reject' a change request and enter a reason for this in the 'Reason' field.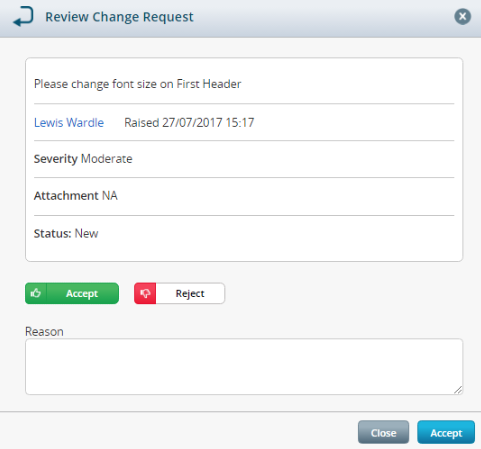 Your response to the change request will now be displayed in the 'Change Request' section of the document details page.