Open Risk Project Type Administration
Login to Coruson as an Administrator
As an administrator, navigate to "Administration" >> "Risk" >> "Risk Project Type".
You will now see a list of available Risk Project Types.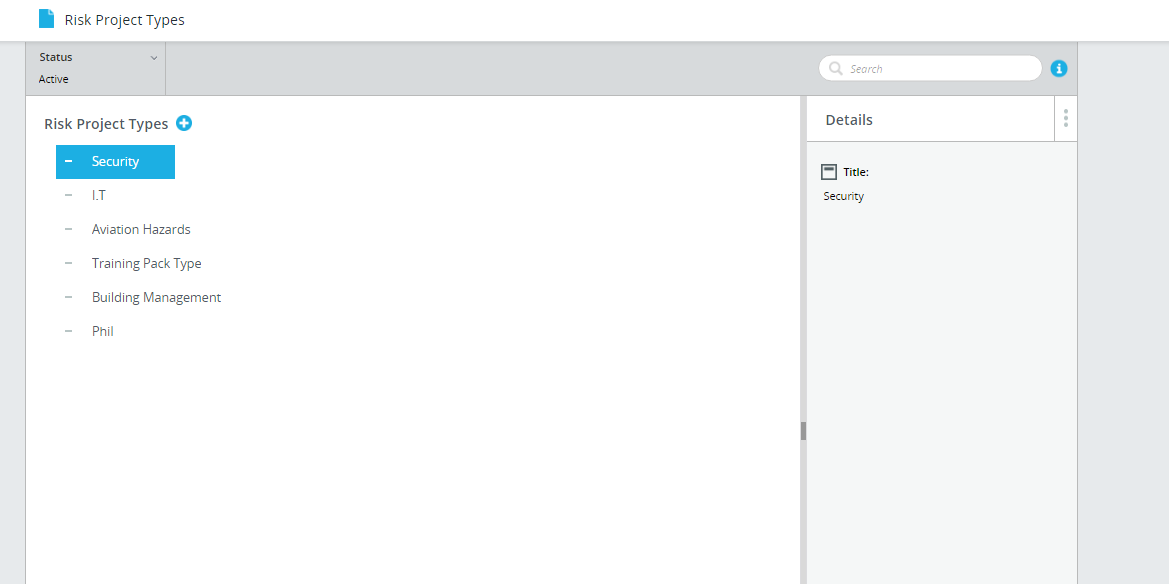 Adding a New Risk Project Type
In the Risk Project Types List, press the [+] button to add a new Risk Project Type
To add a new child type, click on the item you wish to be a parent and press [+] and enter the name of the type.