To create a new document workflow:
Select the 'Plus' icon within the Workflow Management section of the Administrator module.

When prompted, enter the details of the new workflow.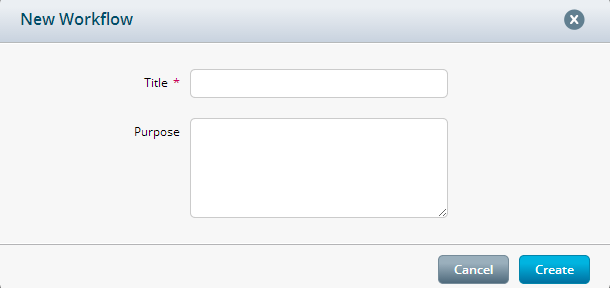 To add a stage, press the 'Add New Stage' button.


Then, select the stage type.


You will then be prompted to enter the title, response time and instructions for the stage: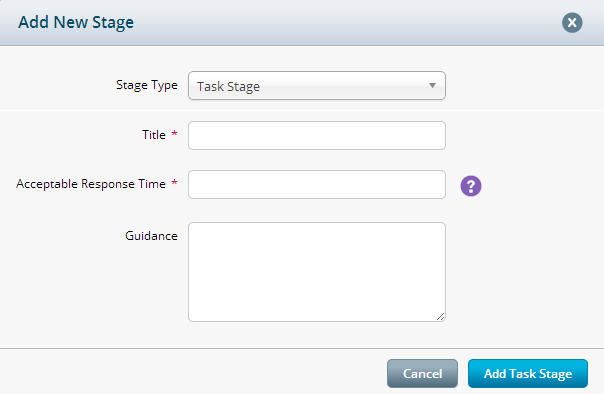 The task will then be created.

To add a new task to a 'Task' stage, press the 'Add a Task' button.

To add an approver to an 'Approval' stage, simply type the users' name and press the 'Plus' button.



Finally, add users to the 'Distribution' stage in a similar manner to adding Approvers. You can then activate this workflow by pressing the 'Activate' button from the top menu.



To fix the order of stages, so that a previous stage must be completed before the next stage can be started, click on the arrow located under the stage in question. The icon will change colour from grey to blue to confirm that this change has been made.