This article includes:

Access Risk Module
To access the Risk Module
Logon to Coruson.
In the Navigation Panel, Select [Risk], > [Risk Projects]
Press the [+] button at the top of the screen and the below window will show up. Fill out the relevant fields and press "Add Risk Project"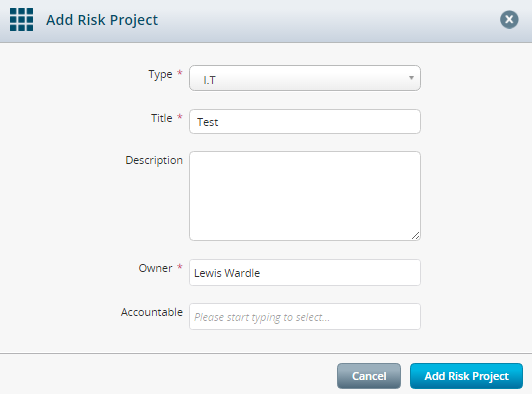 The New Risk Project Record will open at the "Risks" section. You can now add Risks to the project.