Creating a new workflow based on another active workflow will copy across all the stages and tasks from the active workflow to a new workflow. This will save time if a required workflow is similar to a current active workflow.

To Do this: go into the document [Workflow] section from the [Document] section within the [Administration] module.

In the [Active] Register open the required workflow, [Create New Workflow based on] from the drop-down menu on the top right of the page.

Fill in the Title of the workflow and state the purpose of the workflow.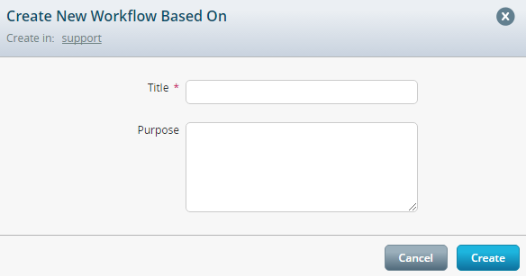 This will create a new draft workflow with the same configuration as the active workflow it was created from.