This article describes the process of:
Editing a Form's Distribution List
Reporting Forms can be edited by navigating to the 'Administration' section in the side menu panel of Ideagen Coruson and then by choosing 'Reporting' >> 'Forms' to enter the edit panel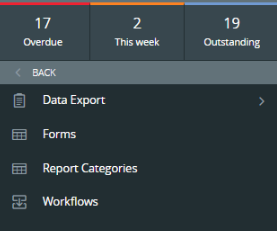 Select the report form that you would like to edit access to. You can do this by either left-clicking on the report name, or by selecting 'Open Record' by clicking on the arrow to the right.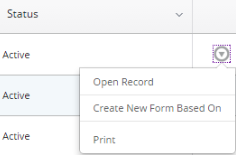 Once the form is open, click on the 'Distribution' tab.
In the distribution list field, enter the users' name and press the 'Add' button.

The user(s) will now have access to raise a report of this form type on their Coruson Dashboard.

Please note: To be able to edit a form within Coruson, the appropriate permissions will need to be assigned from the People and Security section within the Administration module. A user needs to be a member of the 'System Wide Access' group to edit a report distribution list.