Access Risk Administration
To access the Risk Administration:
Logon to Coruson
Select [Administration] from the Navigation Panel.
Select [Risk] ,> [Matrices].
The area shown below will be displayed. Notice there are two registers you can choose from in the "Status" drop-down, Active and Draft.
Add a new Matrix using the [+] button at the top right of the screen.
Fill in the Title, Description, Revision Number and any Comments.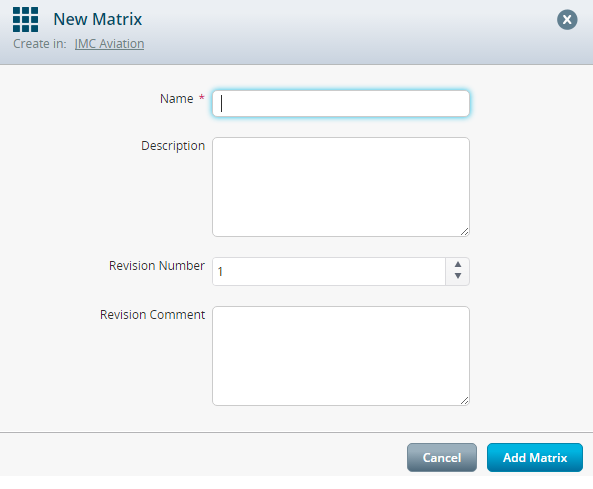 This will create the Risk Matrix in the Draft Register and start the creation process
The first stage is to Define the Dimensions of the Matrix. Once completed click "Next"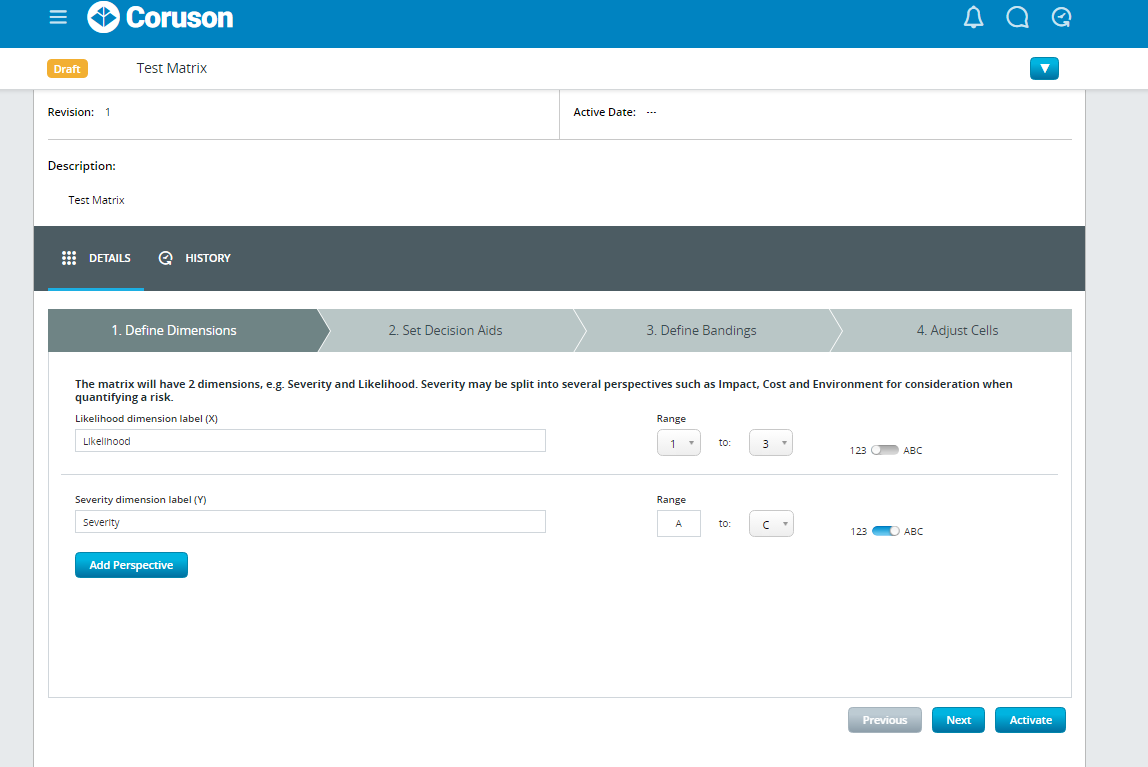 The second stage is to Set Decision Aids to each value on the Matrix. Click "Next" when you have added all relevant information.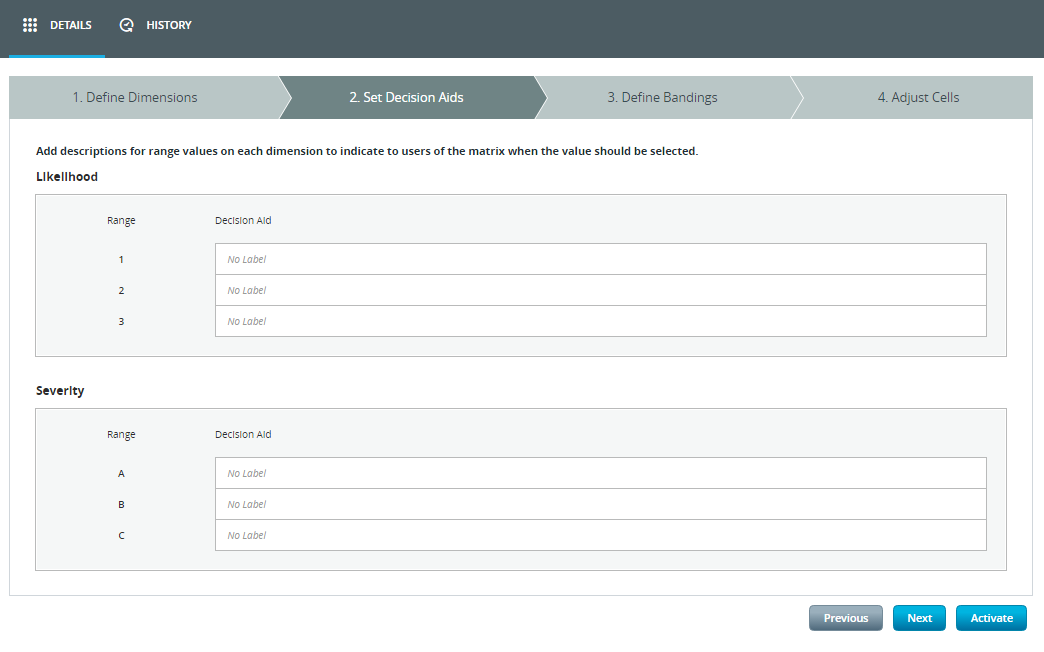 Create and edit the banding's required for your Matrix from Low to High. Click "Next" to continue.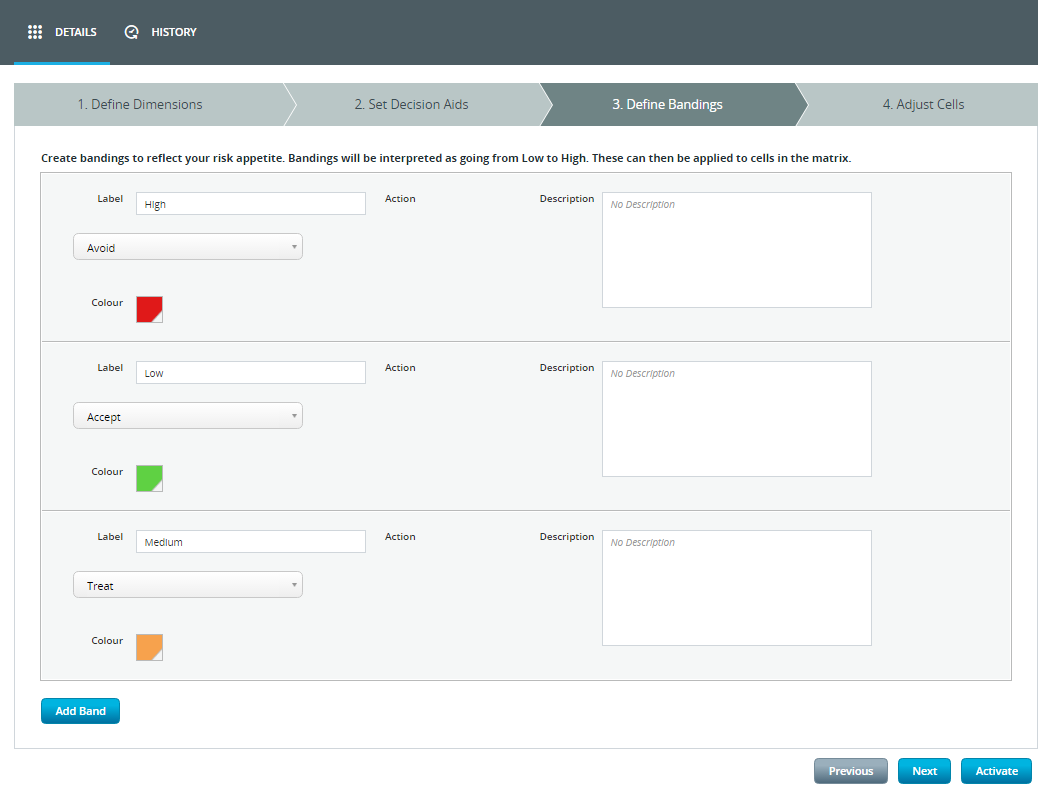 Review your Matrix and if necessary you can adjust the value of each field using the black arrow in the top right corner of each field. Once completed, press "Activate" to activate your Risk Matrix for use in Coruson.