Access Risk Administration
To access the Risk Administration:
Logon to Coruson
Select [Administration] from the Navigation Panel.
Select [Risk] ,> [Master Hazards]
The below area will be displayed.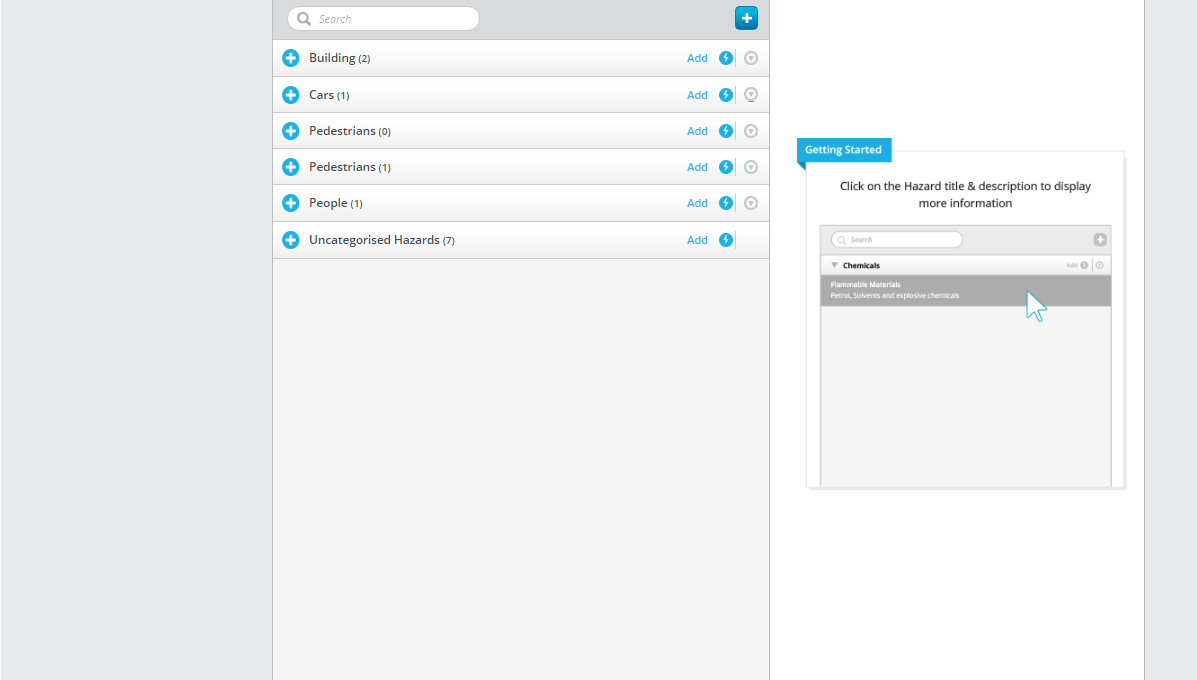 Add Hazard Types
To Add New Hazard Types:
Add a New Hazard Type by pressing the [+] icon at the top if the Hazard Type List.
Enter a Title for the Hazard Type in the box that appears.


Create New Master Hazards
To Create New Master Hazard:
Press the "Next" link next to the Hazard Type of your choice.
Enter a "Title" and "Description" for the Master Hazard