Managing Custom Lists
Custom Lists are lists that you can create and manage within the admin area of Coruson. They can then be used as options for answers in fields on reports.
In this article we will walk-through the following:
Accessing custom lists
To locate your custom lists on Coruson, navigate to:
Administration > Customisation > Custom Lists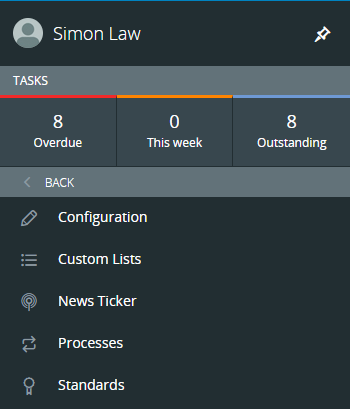 Adding a new Custom List
To add a new custom list click on the "Blue Plus" icon at the top right of the page and give your list a name and a description.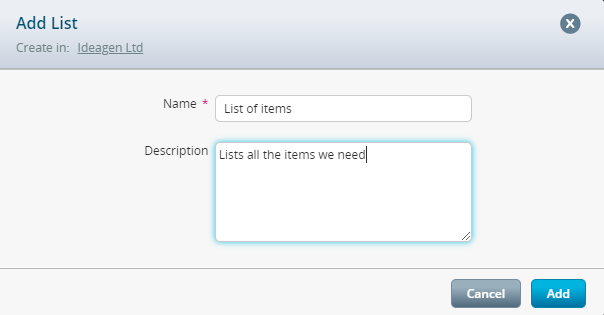 You will then be taken to the List Summary page and here you can start to add and then view/manage all of the items in your custom list. To add a new item to your list click the "+" next to the list title and give your list item a title, code and description.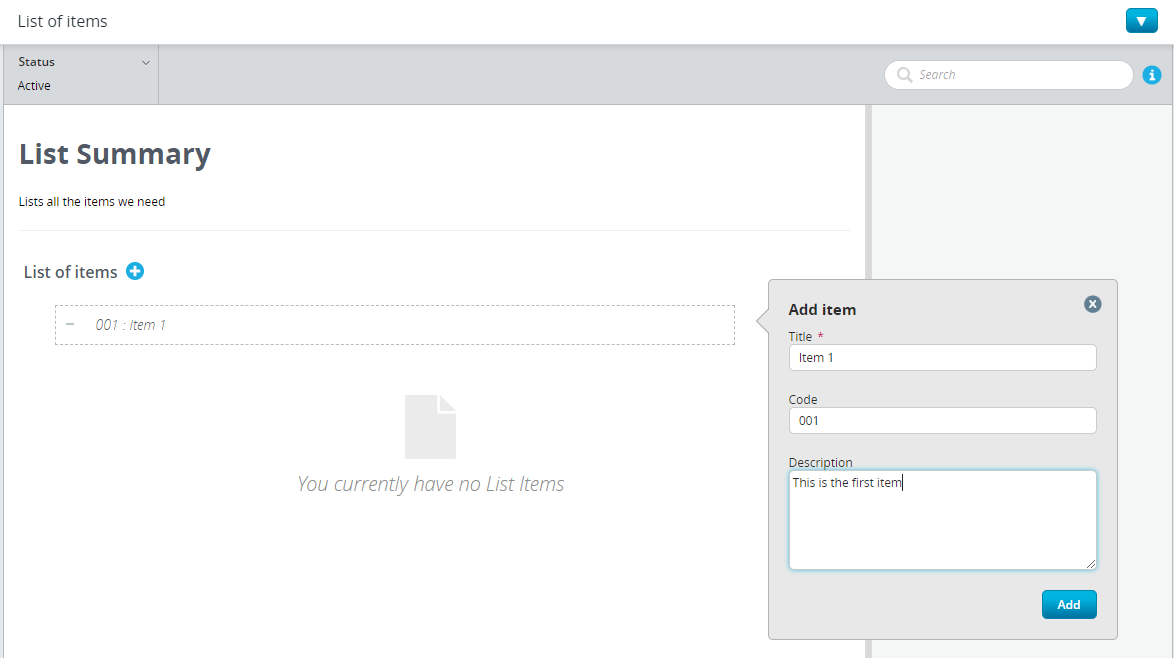 Codes can be alphanumeric and are used to identify your list items when they are used elsewhere on Coruson.
You can then begin adding as many items as you like to your list, including child items of items you have already made, if they are related to each other. That may look something like this:

Editing existing list items
To edit an existing list item, click on your list item from the Lists Summary page. The title, Code and Description of the list item will be displayed on the right hand side of the page. To edit these, simply hover your mouse to the right of each of these and click on the "Pencil" icon that appears. Just edit the information and click "save".
This will not change the list item as it appears in a closed report, once a report has been closed no changes will be made to any chosen list items, only selections made after this point will show the new changes to any list items.
Archiving list items
If you would like to archive any of your list items to make them unavailable for selection then select your list item and then click on the "3 Dot" menu on the right hand side and choose "Archive".
You will then be prompted with a warning message:

if you then want to view any archived list items you can change the view filter at the top of the page: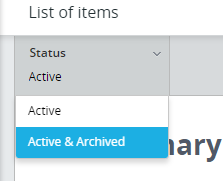 You can then view all of your Archived list items and you will have the option to "Reinstate" them for selection again. This feature can be useful if you want certain list items to only be active for selection during certain seasons or for certain events that are time limited.