Who is this article for?

Auditors responsible for managing your audit calendar.

Audit admin permissions are required.
Workflows contain a series of stages and actions to be performed while professing an audit.
This article will walk you through creating your own Audit Workflows and how to use them within your Audits. Audit workflows are used as a way to structure your Audits so that users can follow a process as the Audit passes from initiation to completion.
---
1. How to Create an Audit Workflow
Audit workflows are created within the Administration area of the navigation menu. You can find it by navigating to Administration > Audits Admin > Workflows.
If you do not see the Administration module then you will not have the permission to access the Administration area. You will need to speak to your Coruson administrator to add this.
Add a new Workflow by clicking the button on the top right corner of the screen. You will then be presented with the New Workflow window.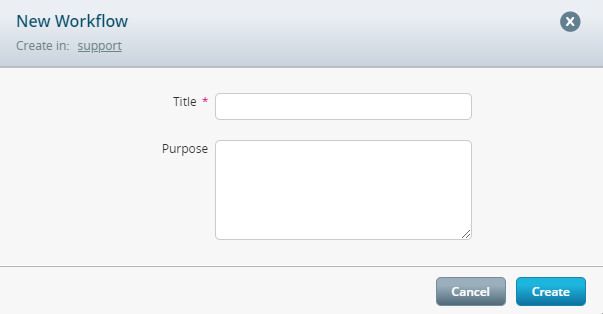 Give your Workflow a name. Any field marked with an asterisk (*) is mandatory. You may also provide a Purpose which will describe the use of your new workflow. Once you are happy with this, click the Create button.
All new Workflows start with a Perform stage. This is a required stage as it must be logged when the Audit was performed. Within the Perform stage is the button to Add Task. This is useful when a number of Tasks must be carried out as part of the Audit before its completion.

Expanding on this is the Add Stage button below the Perform stage. Here you are able to add 2 types of stages. An Accept stage or a Task stage.

An Accept stage allows you to define users who will be required to Accept the Audit before it can be completed. This is useful when assigning staff to work on that needs to be verified by management.

The Task stage is similar to the Perform stage in that you can assign a number of tasks for users to complete before being able to close the Audit. You will, however, be required to give the Stage a Tile and a Response time before adding Tasks.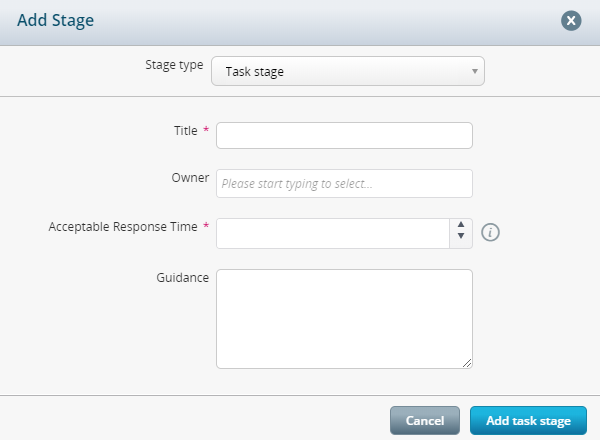 When you are happy with the layout of your Workflow you can click the arrow on the top right of the page and click the option to Activate. Alternatively, if you would like to determine which Organisational Unit the Workflow falls under by clicking Advanced.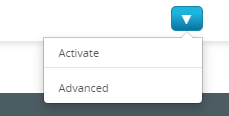 ---
2. How to Assign a Workflow to an Audit Type
In order to begin using your new Audit Workflows, you must first assign them to an Audit Type. Navigate to Administration > Audits Admin > Audit Types.
You will be presented with a list of all Audit Types. Select the one you would like to assign the Workflow to. On the right-hand side of the page, you will see a panel breaking down the Audit Type. Find the section 'Workflow' then hover name of the Workflow to reveal the Edit icon.
A new menu will appear with a drop-down list allowing you to select which Workflow you want the Audit to be associated with.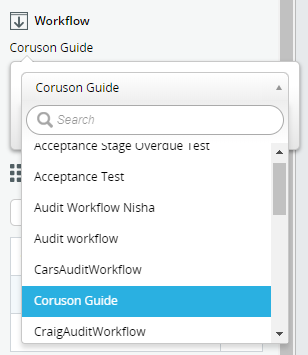 ---
3. How to Archive an Audit Workflow
Archiving a Workflow does not happen by clicking an option in a menu, rather, archiving automatically happens when a Workflow revision is overwritten by a newer one. The latest revision of the workflow will always exist as either an Active version or a Draft.
Archived (or older revisions) will exist within the Archived Register which can be accessed from the drop-down menu near the top right of the Audit Workflow Management page.

---
4. How to Use an Audit Workflow
When you schedule a new Audit which is using the Audit Workflow we assigned it earlier in this guide you will be presented with a page like the following: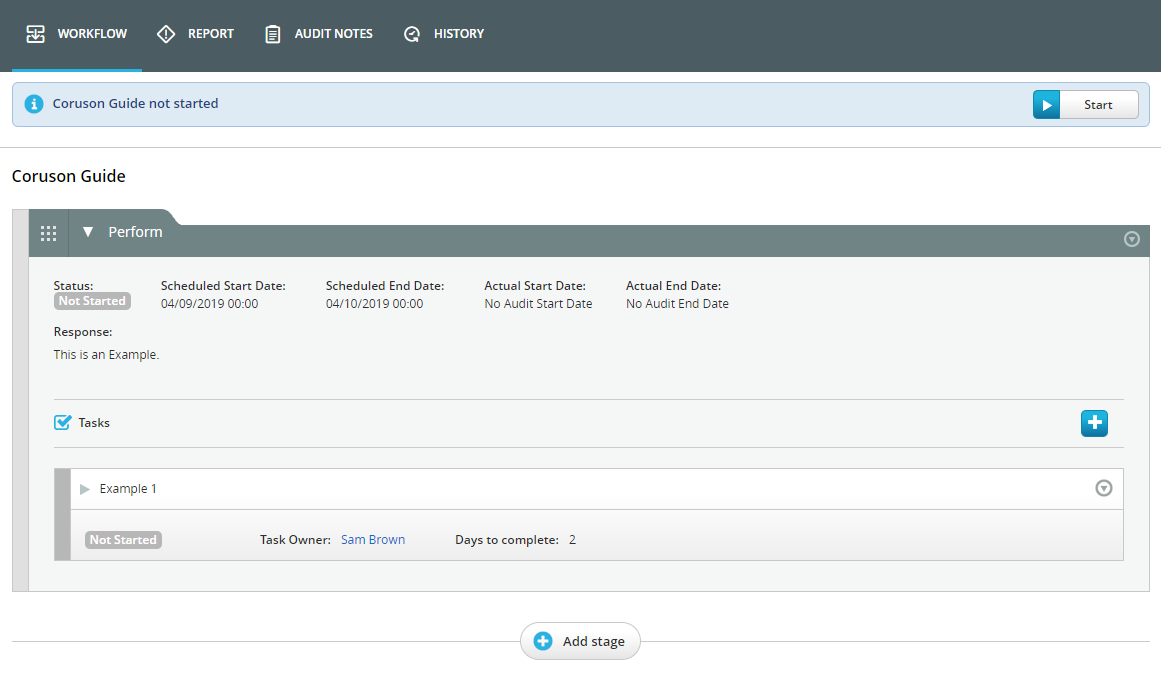 As an Administrator or a user with Audit Administrator permissions, you will be able to adjust the workflow if they differ from the one currently in use. This includes adding new Tasks or Stages and Removing existing ones.
Once you have the layout and tasks for your workflow configured to your liking you can Start the Audit Workflow by clicking the Start button. This will change the status of the Audit to 'In Progress' and users or groups who are Task Owners will see new tasks appear in their Task List.

When all Tasks in a Workflow stage have been completed, a new button will appear in its heading named Close Stage. Doing so will mark the stage as complete. This will also change the status of the Workflow to 'Performed'.
Important Note: Once an Audit reaches the Performed stage it cannot be deleted, only Closed.
---
5. Further Reading